Connotatie (Connotation) is displayed in a visual installation. An individual experience that intensifies our way of seeing and presents the everyday reality in a hallucinatory way. By means of five large lenses the viewer experiences what it is like to look anew at, and becoming one with, passing images in different dimensions. Sometimes vastly enlarged or shrunk, neutral or transformed into a hologram, accompanied by a tailor-made sound journey.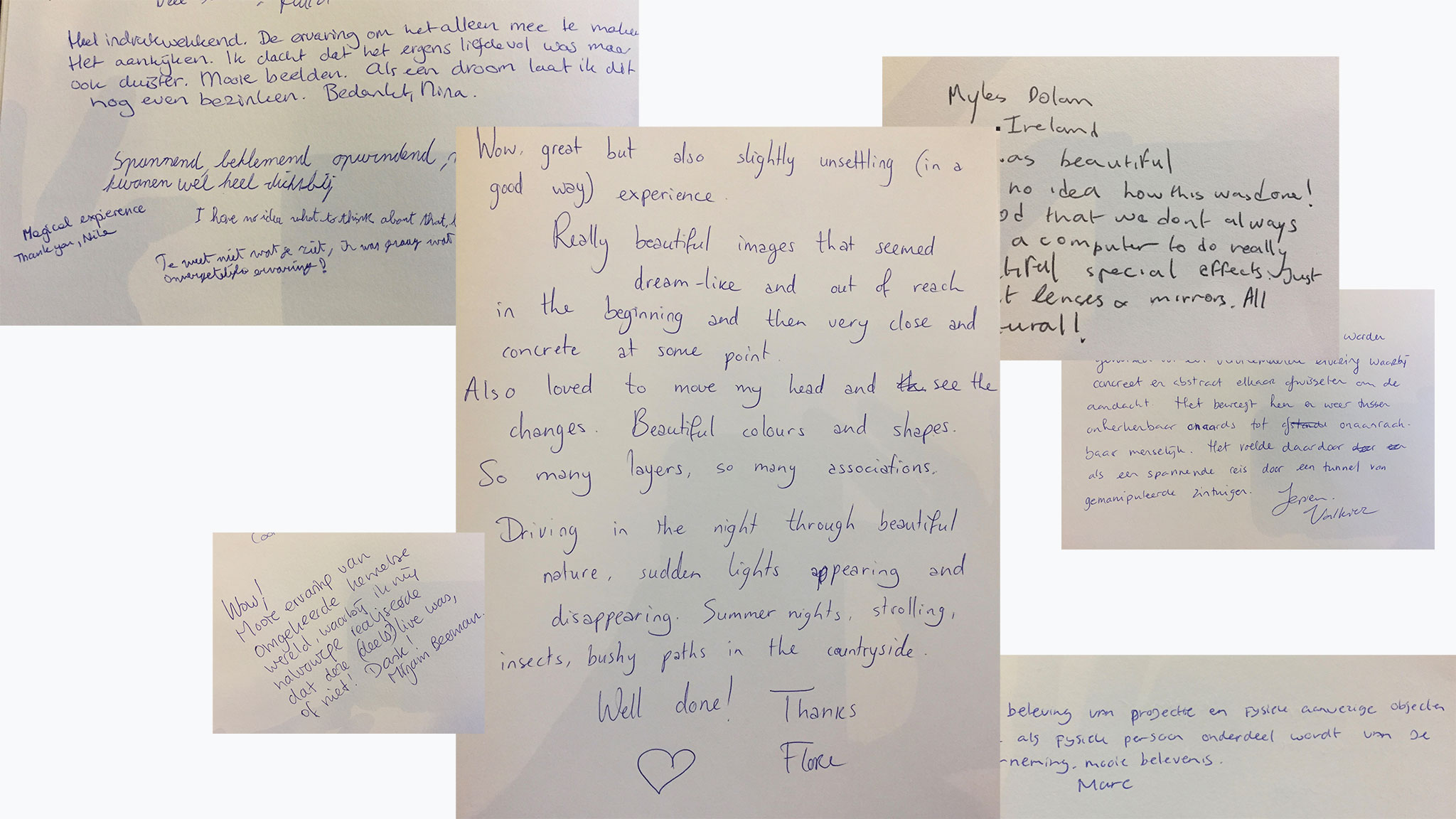 After the construction and development of the installation itself, during the ongoing research in 2017, we tested various arrangements: with natural objects, with the human figure included, and with the audience themselves.
We explored how a non-causal montage of image sequences could trigger our audience to think and experience associatively. The fascination for the power of these non-causal image sequences, inspired by the work of filmmaker Tarkovsky in "Mirror," led us on a quest to find the right recipe for creating symbolic and meaningful images. What kind of prelude, foreword, or introduction would an image need to fully express its meaning? When does it capture your attention and invite you to associate without being led by a storyline? To explore this, we made our audience part of different experiments. Based on their feedback, we developed image sequences that increasingly and effectively engaged the viewer.
2017
Concept and direction
Marinke Eijgenraam
Scenography
Geartsje van der Zee
Soundcomposition
Mats Voshol
Performance
Moriah Dekker en Annet de Ruiter
Production
Kas Pijs
With the support of the Amsterdam Fund for the Arts, Over het IJ Festival, and the Talent Development Trajectory of Schweigman&.