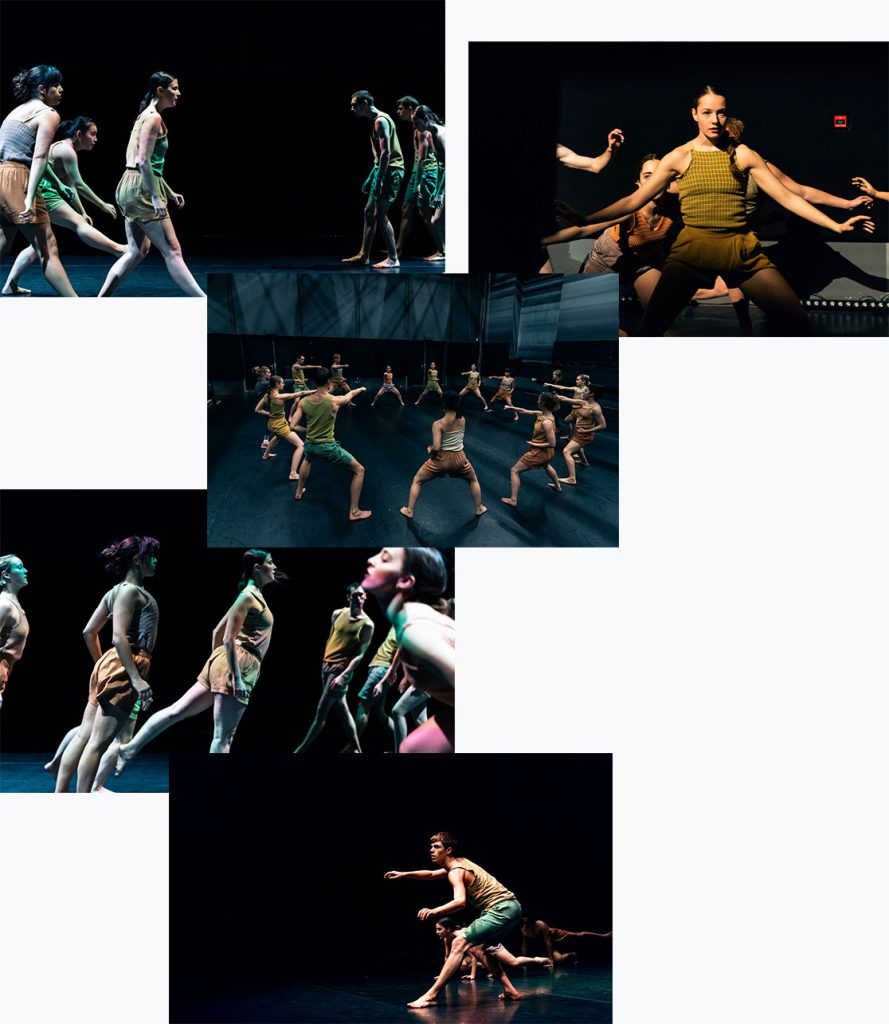 Who is hiding behind the eyes,
behind the thoughts and behind the appearance where reason and emotion come into conflict?
In late 2018, I was invited to collaborate with second-year students of the Modern Theatre Dance program (Academy of Theatre and Dance in Amsterdam). Inspired by the qualities of Sabar dance and Kung Fu movement art, we created a movement quality in which total stillness and explosive mobility played out unpredictably. Additionally, I asked my dancers the question: Who are you when the audience is up close? To what extent are we allowed to see your personal(ity)?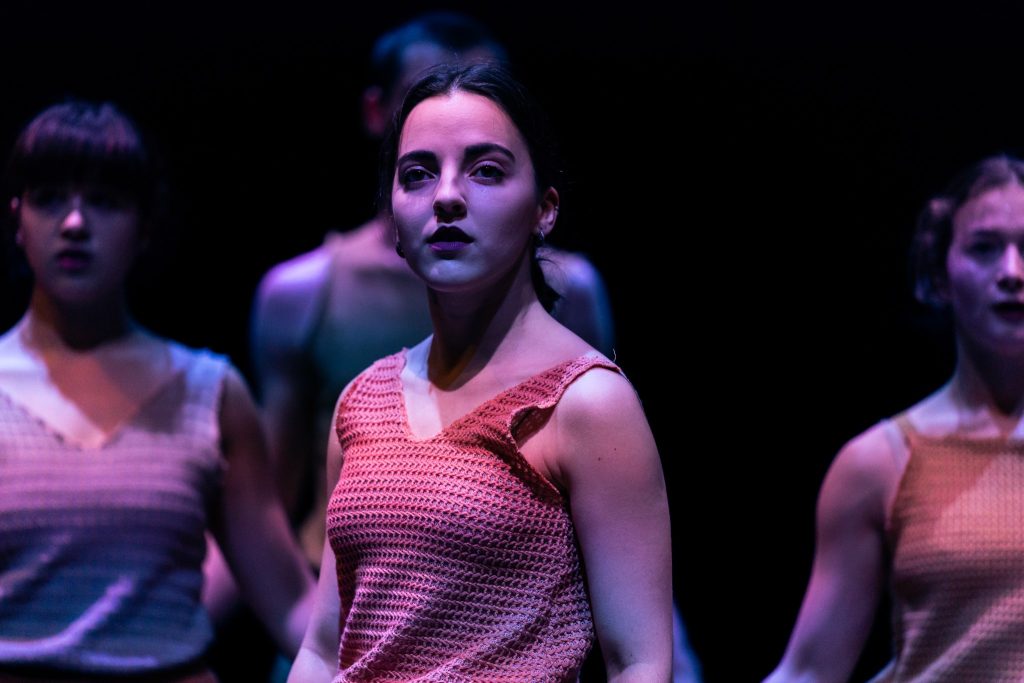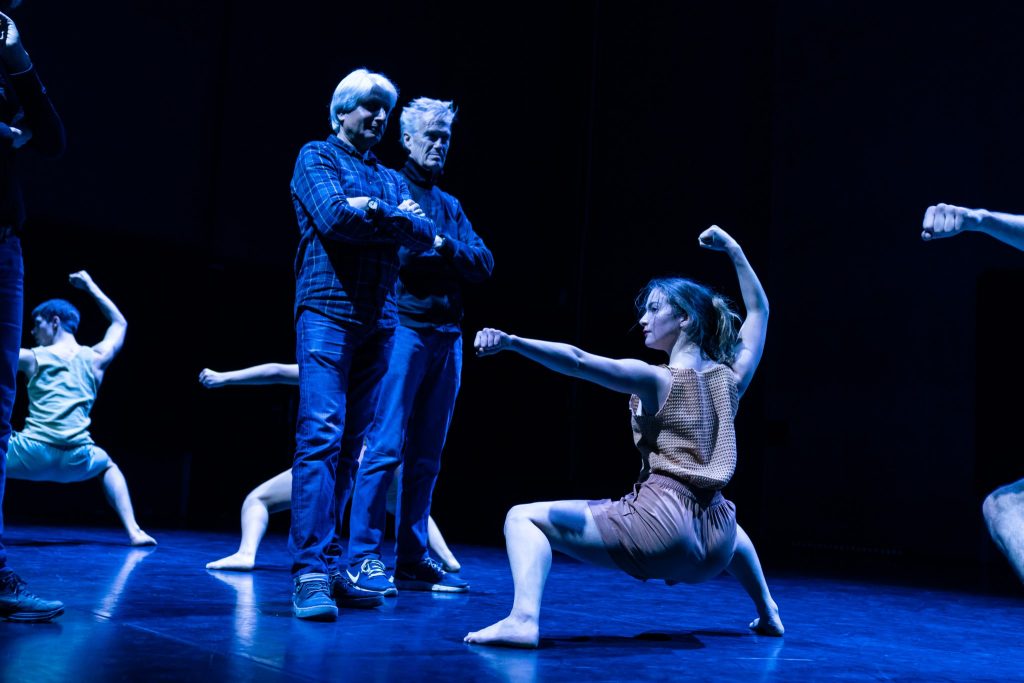 Not sure whether stillness or explosion offers clear language, confused by an alternation of present and absent states among the performers, the audience is invited and then- set apart again. What can be read from this interaction of contradictions and what connection can or cannot be made.
All of this inspired by our experiences during a study of eye contact and connection with our fellow human beings in everyday life on the street.
2018 Direction and choreography Marinke Eijgenraam with the assistance of Rachel Schuit Repetitor Viviane Rodrigues de Brito Lightdesign Marcel Slagter At the invitation of and with thanks to Angela Linssen With special thanks to Moussa N'Diaye, Erika Blackson

In co creation with- and performed by the 2nd year students of the Modern Theaterdance Program Academy of Theater and Dance, University of Arts Amsterdam
Catarina Araujo de Palva Rodrigues, Bjorn Bakker, Georgia Boddez, Fons Dhosshe, Liah Frank, Oriane Gidron, Steven Hoehn, Laura Jannene-Hrgota, Jieon Ko, Laura de Moura Costa, Alberto Quirico, Lucie Rutten, Kanoko Takeuchi, Oscar Valenza, Noa Yehoshua